Your Impact
Since COVID-19, the CPTC Foundation has supported our students by providing scholarships and emergency assistance to students in need of financial support. In response to the demand for rent, utilities, medical, transportation, internet, and food resources, the CPTC Foundation partnered with CPTC's ASG to allocate a matching gift of $75,000 toward our student emergency assistance budget, ensuring our students were able to stay on track with their degrees and certificates. As a result of generous support from our community this year, the CPTC Foundation has helped provide $118,000+ through 183 student scholarships, and more than $172,000 in emergency scholarships.
"I was distraught from trying to figure out how I was going to pay the rest of my rent with no funds coming in. The funds that I received helped me not only financially, but also mentally with relief from my financial stress. I would like to extend a very heartfelt thank you for making it a great day and month for me and my family."
Kisha W., LPN Program Student
Student Stories
Clover Park Technical College Foundation has assisted thousands of individuals to successfully obtain their educational and career goals through the financial support of our community and donors. With your support, the CPTC Foundation has awarded nearly $1,165,000 in student scholarships since 2005. Below, you can meet some of the students who have been able to reach their academic goals thanks to the generosity of donors like you. Learn more about the impact of student scholarships in their own words.
Kyle Blevins
Program: RN
Scholarship: Andy Fritz Memorial Scholarship
"Since starting my pathway towards nursing I have been faced with quite a few life-changing challenges. My son had brain surgery during the first quarter I attended Clover Park. He had three follow-up surgeries and through all of it I have been able to keep pressing forward through my program passing all of my classes. Our family didn't make it through the subsequent hardships which eventually led to a divorce. I have been struggling every second since then to show my kids that no matter how hard things get it's important to stick to your goals. Life is always going to throw something at you and I am determined to show them that hard work perseveres. I haven't been able to work as much due to the special needs my son currently requires and I have been lucky enough to have school aid to get me through these hard times.
I have chosen nursing because I spent 10 years in pre-trial litigation cases. Over ninety percent of these cases were medical malpractice cases and they were extremely sad and depressing. I felt so helpless and this eventually wore on me and led to my change in careers. I wanted to get into nursing so that I could try my best to help people and prevent as many accidents from happening as I could. A lot of these cases could have been prevented and it made me sick to know that and not do anything about it. I am going to be pursuing my nursing degrees further and have ambitions of working toward a doctorate in nursing. This is my first step towards my nursing education and I am really looking forward to what is to come. I am currently working as a CNA and hope to step right up into an LPN position as soon as I finish this program.
I wanted to say thank you for awarding me this scholarship. College is teaching me a lot about myself and how strong and resilient I am, through all these struggles I have overcome. With the help of scholarships like these, I am able to attend school while also being able to spend time with my son who needs constant observation still. I have had a lot of time to think about how blessed I am and how fortunate I am to be awarded a scholarship. Many nights I would be up alone in my son's hospital room as he lie there, being appreciative of every opportunity I have been given. This scholarship is going to help me reach my goal of being the best psych nurse I can be."
Chelsea King
Program: Human Services
South Tacoma Rotary Scholarship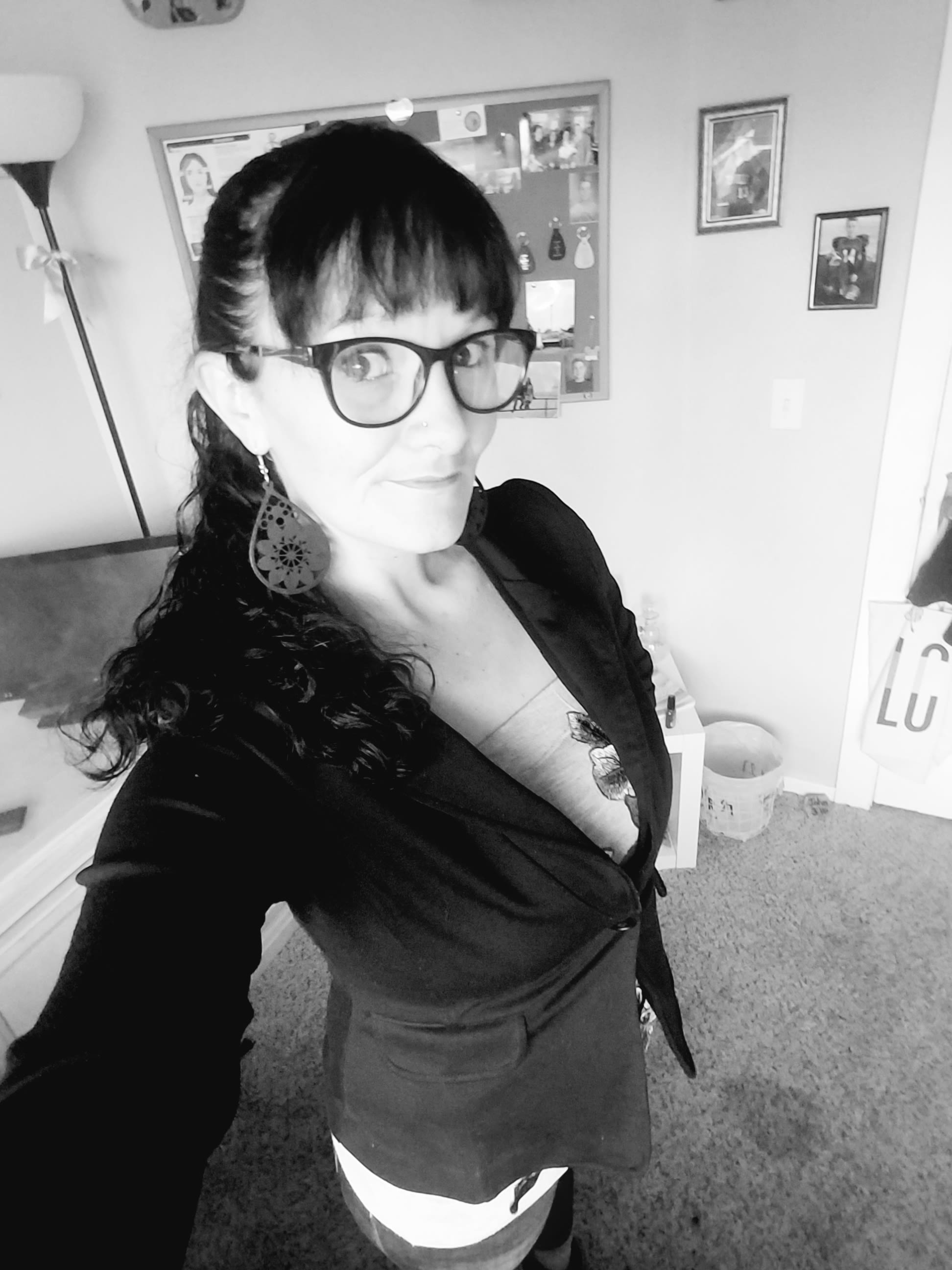 "Thank you so much for providing me a scholarship. It means so much to me and to my family. I am a single mother of two children; ages 13 and 17. I am also a domestic violence survivor and a recovering heroin addict. I have worked really hard to rebuild my life since I've been in recovery. Enrolling in college at Clover Park has been such a wonderful experience for me. I honestly feel like it has given me purpose and a direction for my life. I was in a domestic violence relationship for 6 years where I was beaten down both physically and mentally on a regular basis. Coming out of that my spirit was broken and I had completely lost both my self-confidence and self-worth. Part of rebuilding my life was learning how to love myself again. This has been a slow and sometimes painful experience but also a very necessary one. At the beginning of my recovery, I felt so lost and broken. I had so much guilt and shame over the terrible choices that I had made and where my life had ended up. I was disconnected from everyone that I loved. I began reconnecting with my loved ones and for the first time in a very long time felt hopeful for my future. I still lacked a direction for my life though.
One day during a therapy session for my PTSD, my therapist asked me what I wanted to do with my life and how I wanted to move forward. I started to tell him about how passionate I was about someday working with domestic violence victims/survivors especially those struggling with addiction. I felt like if I could help save one woman from the misery that I had lived for so long then what I went through wouldn't be in vain. He asked if I had ever considered going back to school, at that point I had not even considered it. I didn't think I was good enough, smart enough, or worthy enough of furthering my education. I went home that day and started researching Human Services programs at different colleges and booked a tour at Clover Park.
From the first time I set foot on the campus I fell in love. I felt welcomed and at ease which for me is a really big deal. Being enrolled at Clover Park in the Human Services program has reawakened my spirit. For the first time in many years I feel alive and in love with my life! I never thought I would have the opportunity to go to college. I will be the first college graduate in my family. I am pursuing a career that I am beyond passionate about. I am amazed every single day by the life that I get to live today. I get to be a mom, a daughter, a sister, a friend, and a college student. Thank you for believing in me."
Dejanae Weickum
Program: LPN
Gertrude Brenden Emerging Needs Scholarship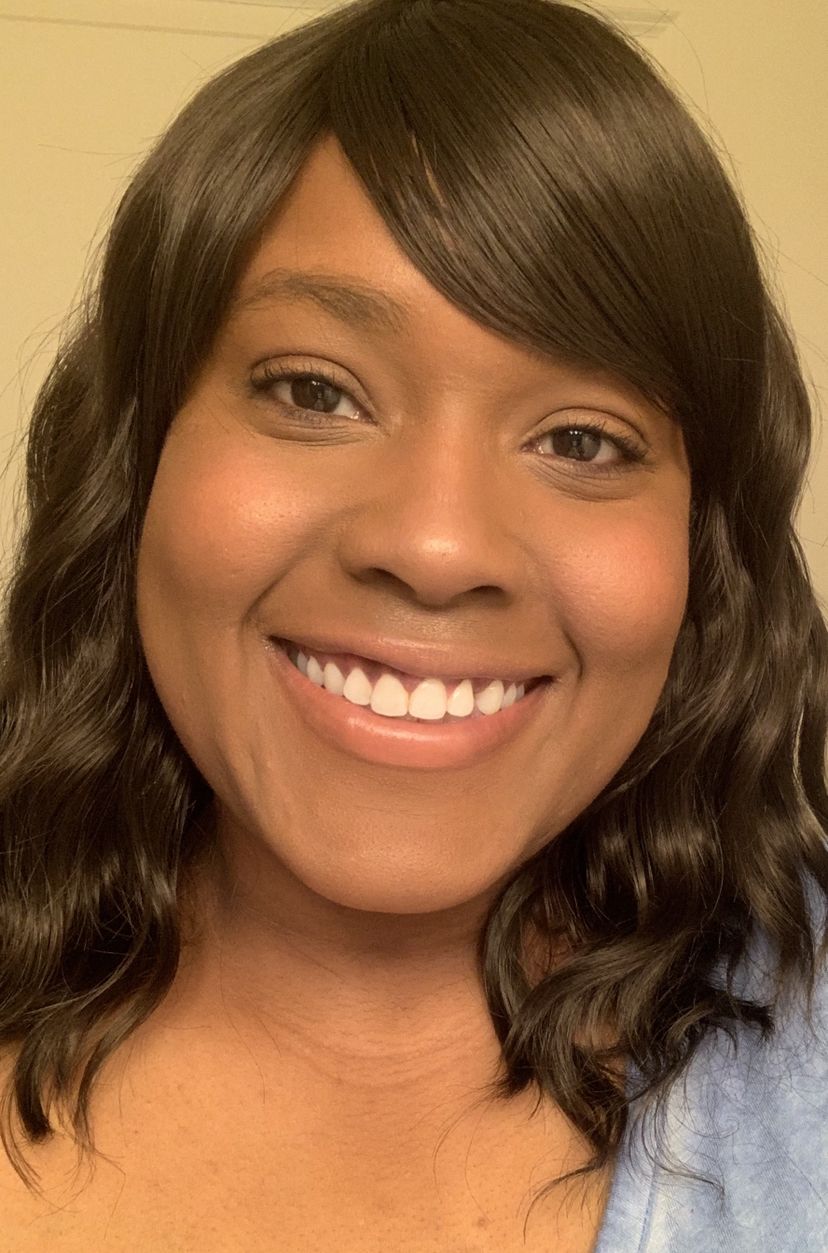 "This scholarship helped me to complete my last quarter in the Practical Nursing program at Clover Park. I am very thankful for your generous donation and your gift means a lot to my family. I'm a mother of two and a big reason I'm completing school is to create a better life for my family. This scholarship significantly helps my ability to fund my last quarter.
After I complete my Practical Nursing program, I hope to work as a nurse for a while and get some experience in this rewarding field. I will then continue schooling to become a registered nurse and continue my career. My ultimate goal is to become a Nurse Practitioner and work in the field of behavioral health. For the time being, I am just so happy to be starting a career that is fulfilling to me and helps me to provide for my family.
Receiving a scholarship means more to me than just helping me fund my education. It makes me feel like there are people who care about others that want to further their education and create the best life possible for their families. That is truly inspiring to me. Without this scholarship, I truly don't know that I would have been able to fund my last quarter in this program. I'm beyond grateful and can't wait until I'm in the position to pay it forward. Thank you for your support and generosity."
Athena Dunn
Program: Human Services
KVTI Scholarship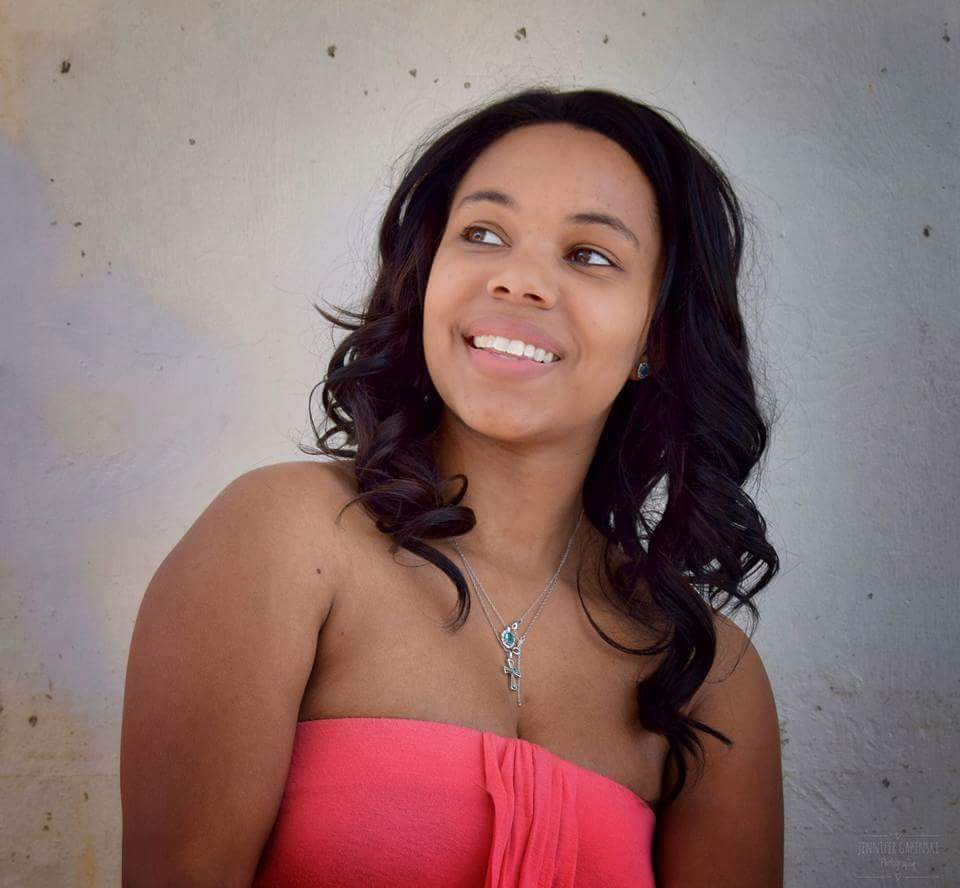 "I want to express my sincere gratitude to you for making this scholarship possible. I was thrilled to learn of my selection for this honor and I am deeply appreciative. Your generous support is helping me to fulfill a lifelong dream of going to college. Growing up in a single-parent home where my mom had to work very hard to make ends meet has made me realize the value of a college education. I will be the first in my family to attend college, and I hope to set a fine example for both of my daughters.
While attending Clover Park Technical College it is my goal to obtain an Associate's Degree in Human Services. I choose this path because of my condition. I have Asperger's and in order for me to learn and retain information for valuable life skills or future jobs, I had to choose a profession that I can be hands-on with. I also want to be able to help others and become a proactive member of my community. It is my goal to obtain a degree in hopes that this will help with getting into a sustainable career for me to be able to support my children.
By awarding me a scholarship, you have lightened my financial burden which allows me to focus more on the most important aspect of school, learning. Your generosity has inspired me to help others and give back to the community. Once again thank you for your generosity and support."
Jeffery Brock
Program: Automotive Technician
Scholarship: Express Employment Professionals Scholarship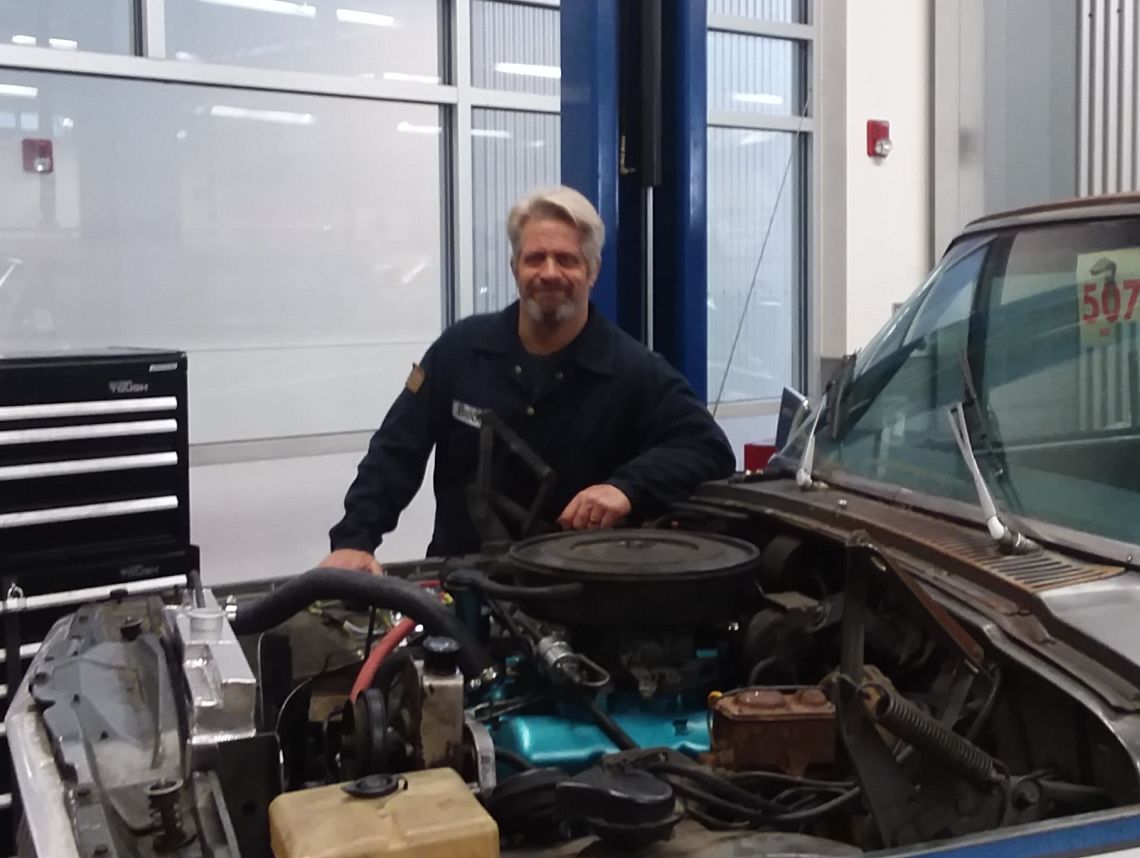 "I am 51 years old and a veteran of two branches of the military. I served first in the Washington National Guard for 4 years. I was a member of an attack helicopter battalion stationed at Gray Army Airfield, Fort Lewis, WA. My next 6 years were as an aviation machinists' mate in the U.S. Navy where I was attached to VAW-88, an E2-C squadron. I am currently in the Automotive Technician program at Clover Park Technical College and am working on my associate degree. I hope to finish school and find a position at a shop or dealership where I can begin a new career in a field that I truly enjoy and have a passion for. 
Your donation to the CPTC scholarship program helps me greatly since I am currently receiving financial aid to make my goal possible. I began this journey because of my love and passion for cars, but I do have other reasons. I am currently a kidney dialysis patient and in stage 5 renal failure. I am trying to put myself in a position to receive a kidney transplant and need to ensure that I have a plan for the future that will meet my needs medically, as well as the needs for supporting my family. Planning my future financial security was an integral part of my transplant plan. This scholarship will pay for some of my school tuition and will help reduce the amount that I will be required to pay back in student loans. Your generous donation is so greatly appreciated and will be put to good use."
Kimberly Raden
Program: Culinary Arts
McManus-McGavick Scholarship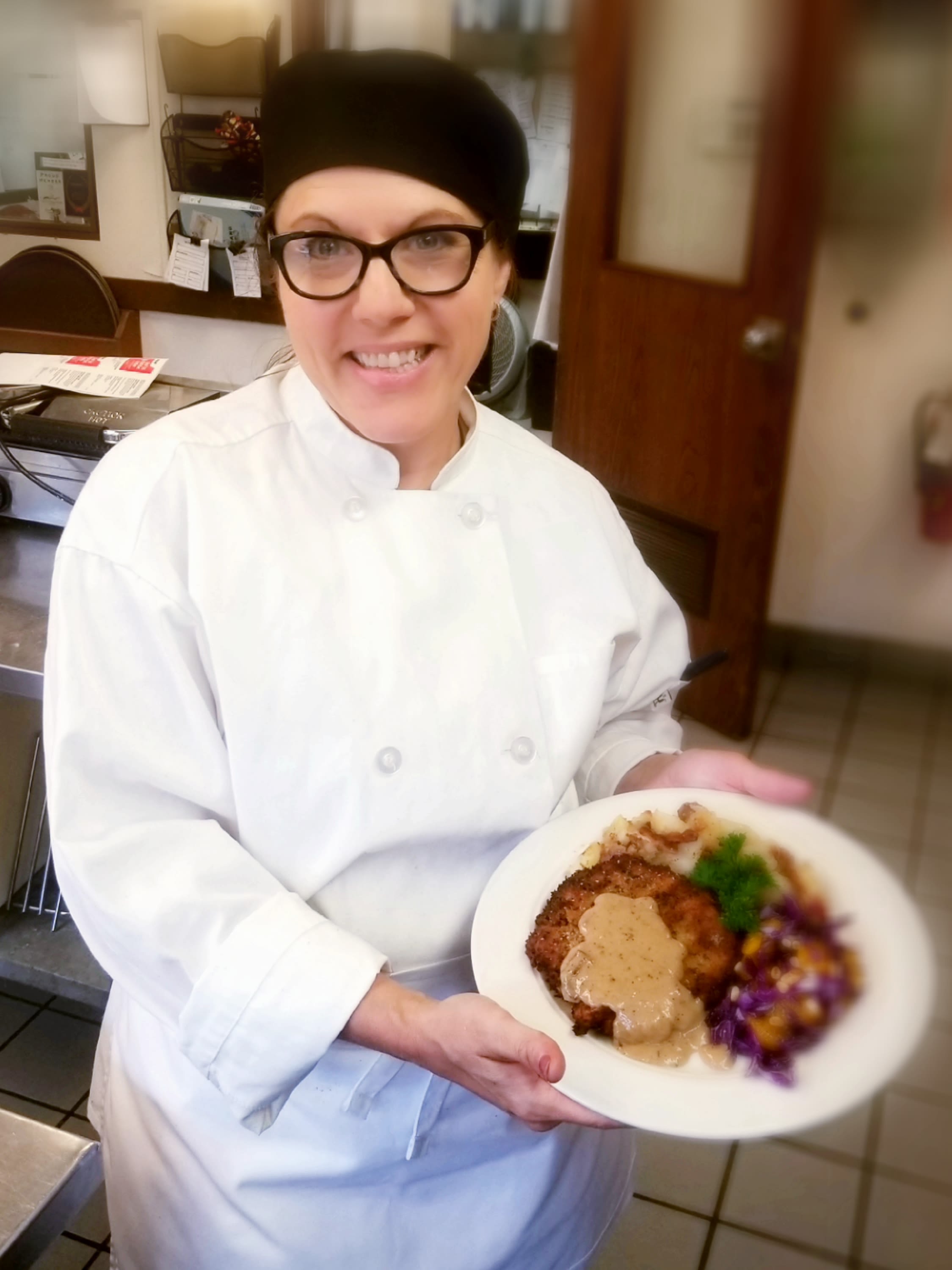 "Studying culinary arts and continuing my education has been a lifelong dream that is finally being realized! The spring of 2017 was a difficult time as my family and I suffered a tragedy.  The difficult circumstances surrounding this situation forced me to leave an excellent paying job that had amazing travel benefits, health insurance, and a generous retirement plan.  It was a devastating time both emotionally and financially.  As I eventually considered re-entering the workforce, it was obvious that without a degree, despite my years in the field, I would now be competing for minimum wage jobs with entry-level applicants.
I called CPTC and was met with a kind voice, encouraging me to take the next step.  They made it so easy for me.  I got registered and started classes just two days later.  My excitement was divided, however.  If the abrupt reality of living without my regular income hadn't yet hit home,  it certainly did when I paid cash for the first quarter's tuition, books, and materials.  My family was sacrificing for my dream.
My GPA shows my commitment to my studies.  I don't take this opportunity for granted.  To further fund my tuition costs, I started a modest online reselling business that brings me joy but is hard work and time-consuming.  My favorite items to source and resell are vintage kitchen items and my hope is to combine this effort with instructional videos on food-related topics as a way to share the information I've gathered here at CPTC. 
I have a heart for community and families in particular.  My passion is to educate, encourage, and enable people of all ages to buy and cook their own food for the sake of their health, their finances, and their family relationships.  I'll let other food professionals go a retail route, seeing their neighbors as potential consumers of their product.  I plan to champion a new idea and that is that we are, as individuals, capable of taking back the responsibility and privilege of providing real food for ourselves and the ones we love. I have faith that this message will have listeners.  And I appreciate having a partner in my journey.  Thank you for investing in this effort!"
Matthew Younker
Program: Pharmacy Technician
US West Scholarship
"Thank you so much for donating towards the scholarship fund! At the age of 18, I enlisted in the United States Army. Soon after graduating from basic training I shipped off to my first duty station in Germany to serve with 1-214th Aviation Battalion, 12th Combat Aviation Brigade. After a year there, I then was put onto orders to Fort Stewart, Georgia to serve with 82nd Civil Affairs Battalion. While there I married my now wife Elizabeth. From there, we moved to South Korea where I served with 23rd Chemical, Biological, Radiological, Nuclear, and Explosive (CBRNE) Battalion on a Chemical Response Team where I performed Weapons of Mass Destruction Sensitive Site Exploitation and Assessment. After that two-year stint, I returned home to Washington, where I will be finishing my last two years in the Army at Joint Base Lewis-McChord with 110th CBRNE BN. While in Korea, I decided that I intend on leaving the service with at least an Associate's degree.
Your scholarship makes a huge difference for me, it allows me to continue focusing on schooling and not being distracted by creating sizeable student loans. Some of the ambitions that I have after graduating from my Pharmacy Technician program are working with the Veteran's Association, to help ensure our Nation's Veterans get their medication in a timely manner! Since I am currently serving in the United States Army, I see the impact that service can have on our troops. I feel it is my responsibility to give back to those who gave up so much. Your donations help me reasonably achieve this goal in a timely manner, helping me to really focus on what's important."
Kafo'atu Anau-Goyen
Program: Accounting
Scholarship: Jim and Dorothy Harkness Memorial Scholarship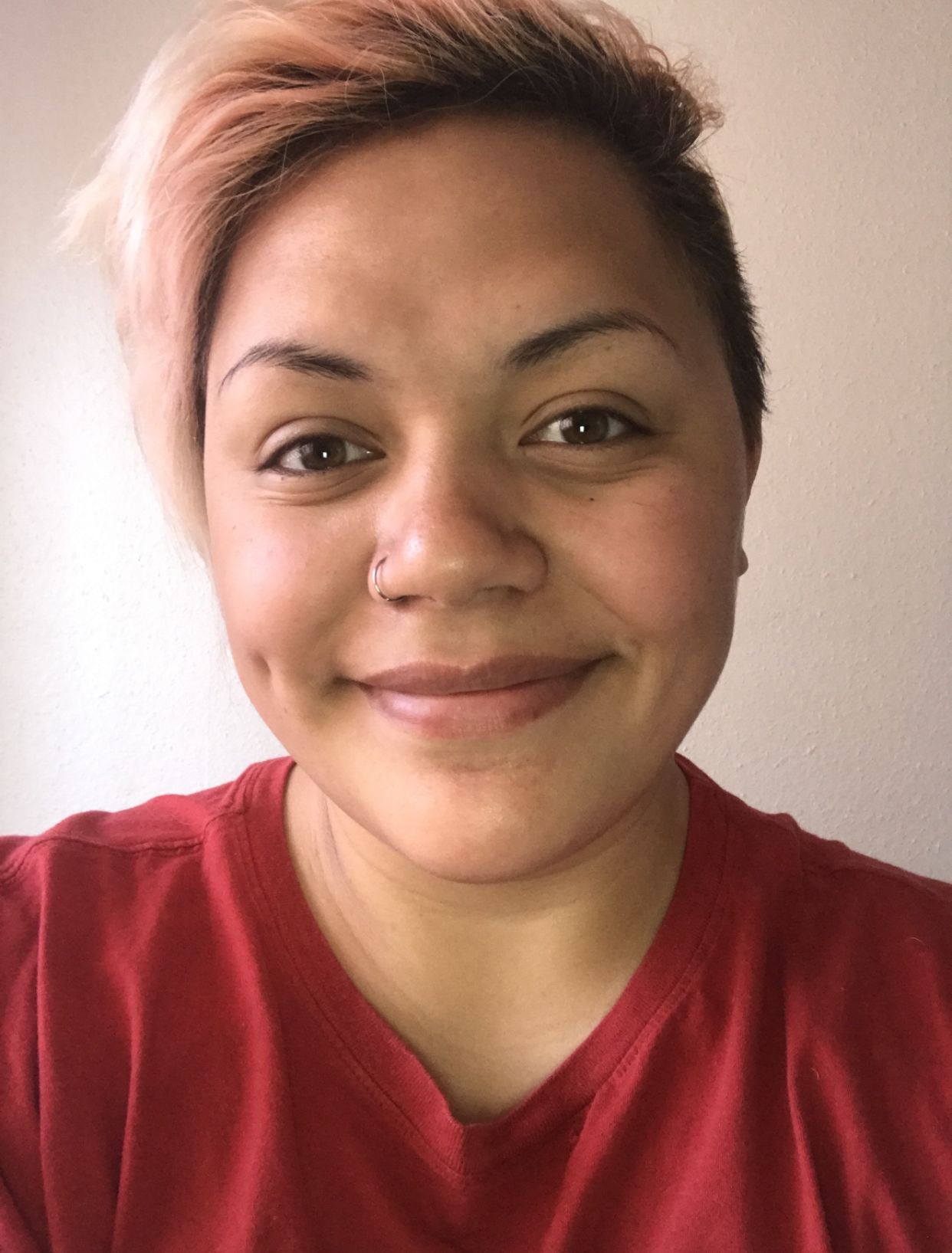 "I am humbled by your generosity and my family thanks you as well. The reason I decided to go back to school was that I wanted to give my newborn son a better life. We may be financially struggling but emotionally, I am rich. With the love and support of my husband, we are working hard every day to give our son a happy and stable living environment. Even though we are rich in love, we still have bills to pay. Every dollar counts and goes towards our future. 
My hope is to complete my accounting program before the end of next year, start working and allow my husband to stay at home with our son while he goes back to school. My motivation is always going to be my son, but my drive to do well is for my husband. He works tirelessly every day breaking his back (literally) for our family, so I have to work just as hard when it comes to my schooling. I could be one of many people who have been awarded this scholarship, but it's not just the people being awarded. It's our families too. So, thank you so much for helping me and my family's future."
Todd Ritchie
Program: Mechatronics
Scholarship: Lakeview Light & Power Scholarship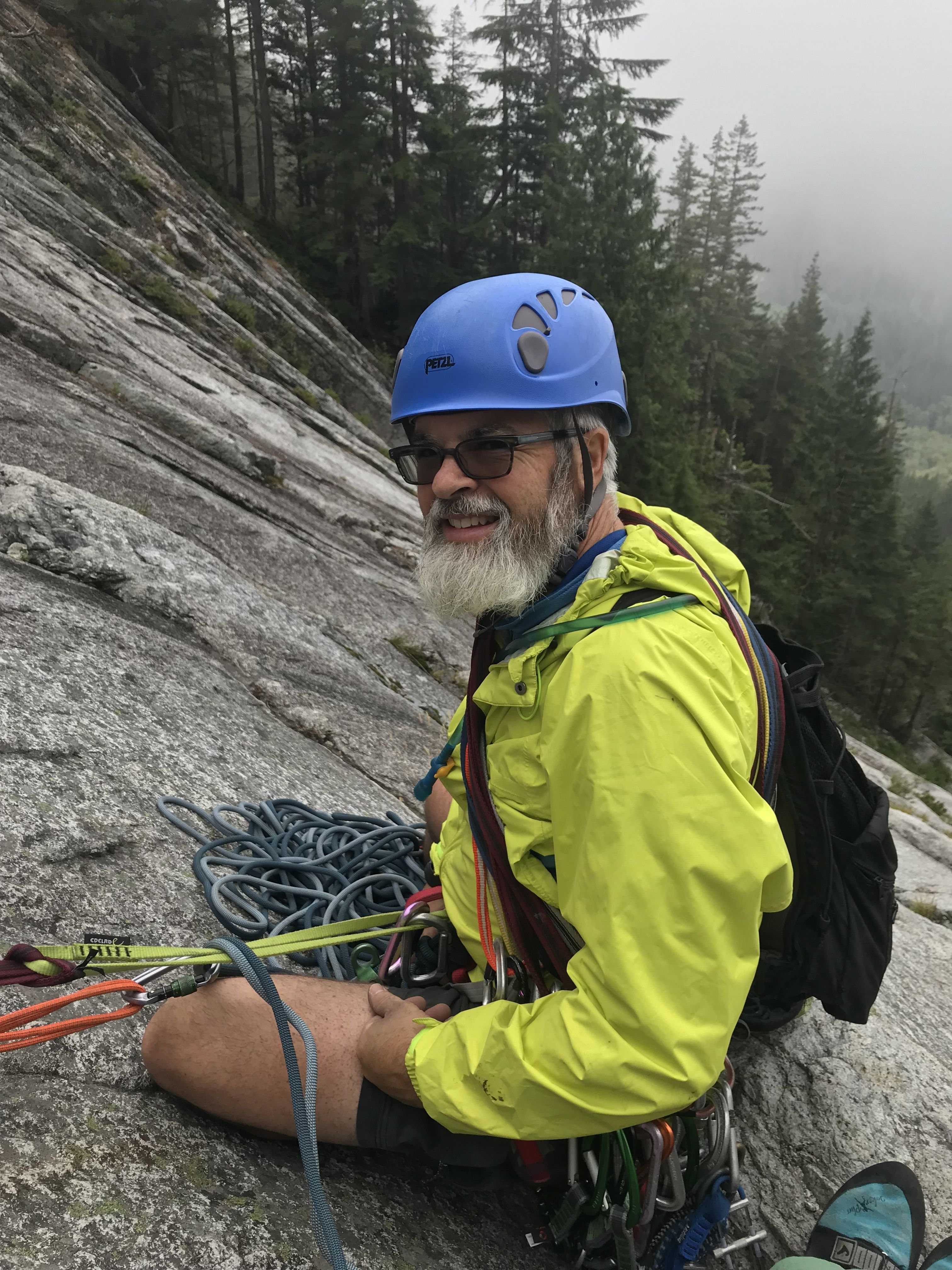 "Thank you so much for your generous donation! This past spring I was faced with a seismic choice. Continue down the same path in the mental health field, or follow the engineering stepping stones that have been placed in my path for my entire life. I spent nearly all of my working life as a mental health practitioner. All along this path, there has been a burning desire to seek more education in the engineering fields. I have had a fascination with adaptive technologies like augmented realities, prosthetic limb design, 3d printing, robotics construction, and control. With these developing skills, I have also been able to coach a successful robotics team (State champs 2015) to compete at the national level.  So, at age 47, I have chosen to seek a mechatronics degree that in the very near future will enhance my skills as a hands-on learner.
This scholarship will help me achieve my career goals in the next five years by reducing my stress over the lack of money and giving me the opportunity to focus on a well-rounded college experience. I have a part-time job, about 20 hours a week, have taken out student loans, and am still constantly dealing with money shortages. I have already received a 4.0 in the last six quarters and would like to focus on passing all of the necessary requirements for obtaining my degree.  I am currently the V.P. of the Mechatronics club and take an active role in school culture. I am very motivated to complete my schooling, and the relief this scholarship will provide me will allow me more time and energy to excel and focus on my studies."
Nayeli Barajas
Program: Interior Design
Mt. Tahoma Alumni Trade School Scholarship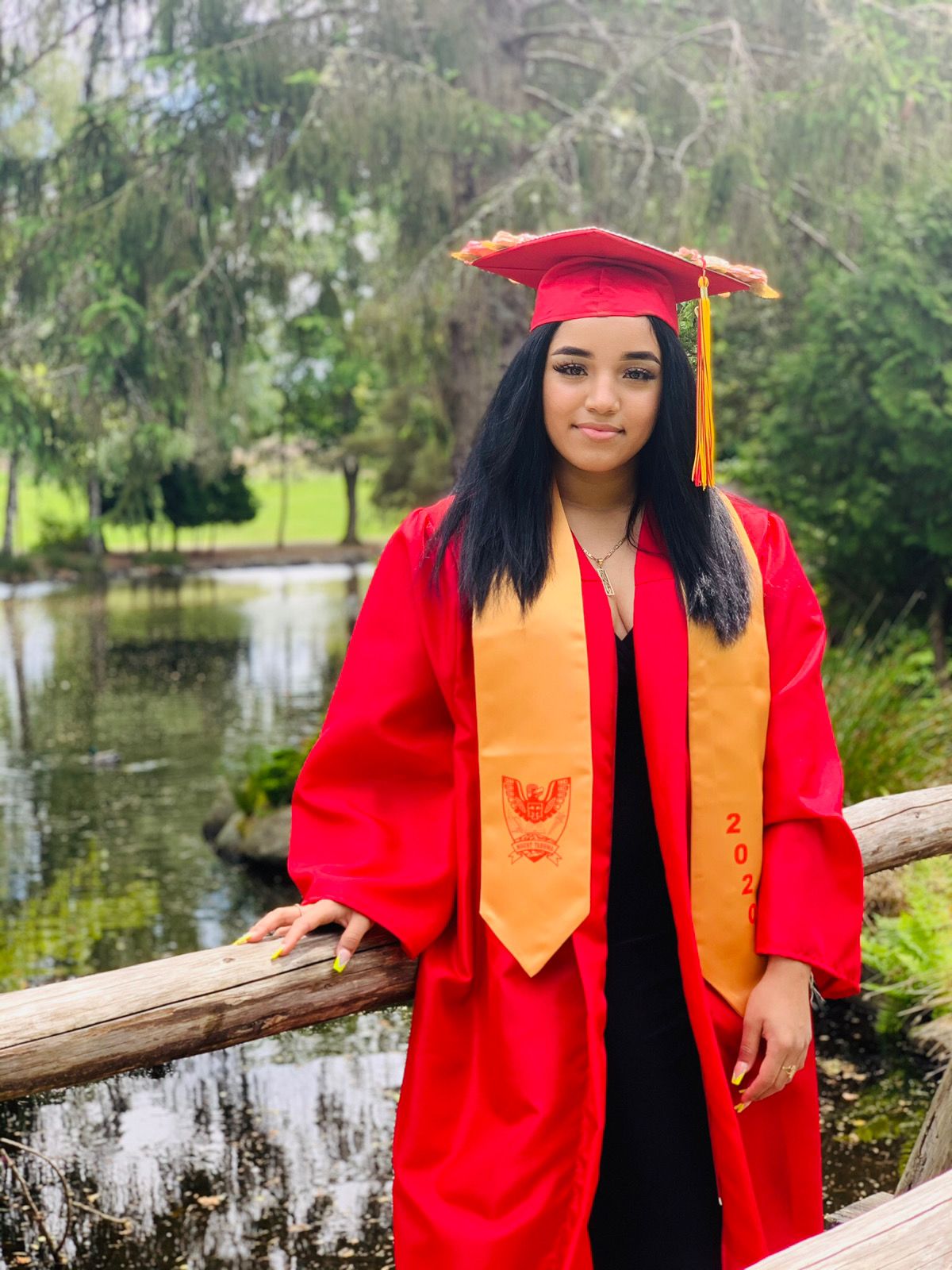 "I am the firstborn child and the first person to go to college in my family. It has been such a challenge for me not to be able to work and earn income. The only income I get is from my parents but I have saved it all for college. It has been a challenge for me to figure out what to do for college since I don't have anyone to look up to but myself. Throughout high school, I had very hard times understanding a few things as I am bi-lingual and sometimes I don't understand things. 
I chose Interior Design as my career path because it is something I would enjoy doing. I want to wake up every day and be ready to do something I've worked so hard to get. I was sincerely honored for being selected to receive a summer quarter scholarship this year. I would like to take this opportunity to thank you for your generosity as scholarship donors. I began Clover Park Technical College in July of this year. I am majoring in Interior Design full time, and I would love to continue my education at Clover Park as I plan to receive my Bachelor's degree to pursue a future career in Interior Design. As my first year starting Clover Park, I am very thankful for receiving your thoughtful gift. Receiving this scholarship has really motivated me to maintain my GPA and complete my degree. This is such a great opportunity, and I am honored. I look forward to being able to give back to the community once I begin my career. Thank you again for your thoughtful and generous gift."
Tyler Baker
Program: Aviation Maintenance Technician 
Scholarship: Transforming Lives Scholarship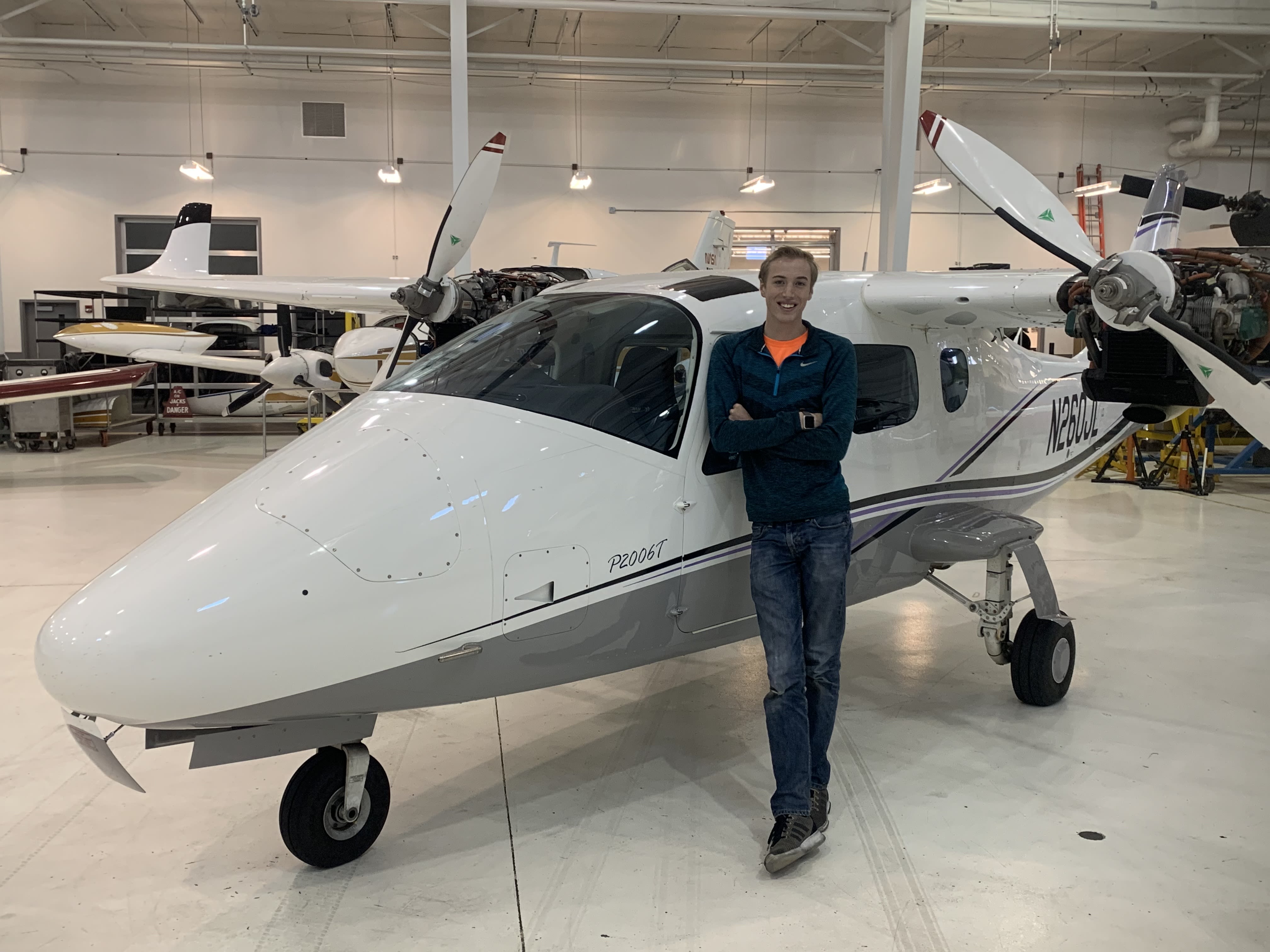 "I did not graduate high school with a plan of going to college or a trade school afterward, I had no confidence I would be able to handle that responsibility. I took random jobs for three years before getting involved in the AMT program at CPTC. One of these jobs was at an airport cleaning several airplanes, and I enjoyed it so much that I decided to find a career around aircraft that would actually afford me a reasonable living. Once I was admitted into the program, I had to adapt my work schedule to only work four days a week which was a huge financial hit – especially since I was now paying for classes. From the get-go, I was looking for scholarships no matter how small that could help me afford schooling and ended up getting a few through the CPTC Foundation. These scholarships I have been awarded have allowed me to continue with my education. My budget is very tight and having such a large chunk of money provided to pay for my classes helps so much and relieves a ton of stress. When I graduate in March of 2021 I intend to move south and find a satisfying and enjoyable job which I do not believe would be possible without this financial assistance. Thank you for your kindness and charity, I'm sure there are many others like me in the same situation being assisted through school by the goodwill of others."
Congratulations 2019-2020 Academic Year Scholarship Recipients!
| | | |
| --- | --- | --- |
| Tonja | Rubit | Adriatic Grill Restaurant Scholarship |
| Mark | Grannan | AMVETS Post #1 Scholarship |
| Candance | Robles | Andy Fritz Memorial Scholarship |
| Alemshet | Endeshaw | Barnes & Noble Scholarship |
| Celeste | Wetjen | Barnes & Noble Scholarship |
| Fawzy | Youssef | Barnes & Noble Scholarship |
| Hannah | Dierks | Barnes & Noble Scholarship |
| Rachel | Deloma | Barnes & Noble Scholarship |
| Abigail | Castrejon | Biella Foundation Community and Technical College Scholarship |
| Alicia | Hannem | Biella Foundation Community and Technical College Scholarship |
| Crystal | Cox | Biella Foundation Community and Technical College Scholarship |
| Kaneetah | Pridgen | Biella Foundation Community and Technical College Scholarship |
| Maribeth | Nichols | Biella Foundation Community and Technical College Scholarship |
| Whitney | Bolton | Biella Foundation Community and Technical College Scholarship |
| Inas | Khabbaz | Bishuti Lee Memorial Scholarship |
| Andrew | Mathews | Boeing Scholarship |
| Andrew | Richardson | Boeing Scholarship |
| Bobby John | Escarez | Boeing Scholarship |
| Brenden | Young | Boeing Scholarship |
| Bryant | Buttars | Boeing Scholarship |
| Chase | Johnson | Boeing Scholarship |
| Clancy | Moody | Boeing Scholarship |
| Donavan | Wesley | Boeing Scholarship |
| Eric | Auchman | Boeing Scholarship |
| Erik | Warme | Boeing Scholarship |
| Ian | Jimmink | Boeing Scholarship |
| Ian | Jimmink | Boeing Scholarship |
| Jessica | Hodges | Boeing Scholarship |
| Jonathan | Taylor | Boeing Scholarship |
| Lucas | Nelson | Boeing Scholarship |
| Mary | Saray | Boeing Scholarship |
| Matthew | Quance | Boeing Scholarship |
| Peter | Sim | Boeing Scholarship |
| Rikkomell | Tesorio | Boeing Scholarship |
| Sabrina | Alkire | Boeing Scholarship |
| Andy | Castillo Flores | Classical Glass Corvette Club |
| Brian | Mickelson | Classical Glass Corvette Club |
| Alan | Casey | Collectors Scholarship, funded by LeMay Vehicle Restoration/Haggerty Education |
| Brian | Mickelson | Collectors Scholarship, funded by LeMay Vehicle Restoration/Haggerty Education |
| Corrick | Mitchell | Collectors Scholarship, funded by LeMay Vehicle Restoration/Haggerty Education |
| Jana | Warnke | Collectors Scholarship, funded by LeMay Vehicle Restoration/Haggerty Education |
| Jeffery | Brock | Collectors Scholarship, funded by LeMay Vehicle Restoration/Haggerty Education |
| Leah | Frost | Collectors Scholarship, funded by LeMay Vehicle Restoration/Haggerty Education |
| Faith | Wade | CP Rotary Scholarship |
| Geraldine | Solia | CP Rotary Scholarship |
| Shayna | Allen | CPTC Cosmetology Scholarship |
| Geraldine | Solia | CPTC Deans |
| Jason | Shrum | CPTC Deans |
| Lauren | Mosley | CPTC Deans |
| Mary | Berrios | CPTC Deans |
| Alaina | Potter | CPTC Foundation Transforming Lives |
| Alana | Perez | CPTC Foundation Transforming Lives |
| Alyssa | Miller | CPTC Foundation Transforming Lives |
| Athena | Dunn | CPTC Foundation Transforming Lives |
| Dalia | Hinds | CPTC Foundation Transforming Lives |
| Jason | Shrum | CPTC Foundation Transforming Lives |
| Julia | Pintello | CPTC Foundation Transforming Lives |
| Juliana | Coelho | CPTC Foundation Transforming Lives |
| Melissa | Lopez | CPTC Foundation Transforming Lives |
| Shayna | Allen | CPTC Foundation Transforming Lives |
| Theresa | Rose | CPTC Foundation Transforming Lives |
| Tyler | Baker | CPTC Foundation Transforming Lives |
| Zijie | Zhu | CPTC Foundation Transforming Lives |
| Athena | Dunn | CPTC General Scholarship |
| Alan | Casey | DeMonos Car Club Scholarship |
| Jeffery | Brock | DeMonos Car Club Scholarship |
| Tyler | Baker | Elliot/Patrick Scholarship |
| Jeffery | Brock | Express Employment Professionals |
| Wanutta | Nongtrud | Express Employment Professionals |
| Kaveri | Johnson | Gene Haas Foundation Scholarship |
| Thomas | Beebe | Gene Haas Foundation Scholarship |
| James | Smith | General Scholarship |
| Clare | Ah Foon | Gertrude Brenden Emerging Needs Scholarship |
| Dejanae | Weickum | Gertrude Brenden Emerging Needs Scholarship |
| Jenna | Berglund | Gertrude Brenden Emerging Needs Scholarship |
| Katherine | Noll | Gertrude Brenden Emerging Needs Scholarship |
| Andrew | Mathews | Hamilton Family Scholarship |
| Ann | Genn | Hamilton Family Scholarship |
| Auston | George | Hamilton Family Scholarship |
| Bree | Morrell | Hamilton Family Scholarship |
| Evan | Kuhn | Hamilton Family Scholarship |
| Hope | Madick | Hamilton Family Scholarship |
| Jennifer | Frisk | Hamilton Family Scholarship |
| Jessica | Larreinaga | Hamilton Family Scholarship |
| Megan | Ward | Hamilton Family Scholarship |
| Raymond | Patron | Hamilton Family Scholarship |
| Elizabeth | Losch | Harborstone-Moss Scholarship |
| Jahaira | Ordonez | Harborstone-Moss Scholarship |
| Katelynn | Nguyen | Harborstone-Moss Scholarship |
| Renee | Cline | Harborstone-Moss Scholarship |
| Colby | Hunt | Harkness – Jim and Dorothy Harkness Memorial Scholarship |
| Jessica | Hodges | Harkness – Jim and Dorothy Harkness Memorial Scholarship |
| Kafoatu | Anau | Harkness – Jim and Dorothy Harkness Memorial Scholarship |
| Melissa | Cason | Harkness – Jim and Dorothy Harkness Memorial Scholarship |
| Corey | Montgomery | James McGranahan Scholarship |
| Yvonne | Velasquez | Jim McKay Memorial Scholarship, funded by the Washington Ford Retractable Club |
| Dakota | Blumenshine | Jolly-Morse Culinary Excellence Scholarship |
| Angel | James-Gilliland | Joseph Montgomery & Della Sewell-Montgomery Scholarship |
| Nikki | Singh | Joseph Montgomery & Della Sewell-Montgomery Scholarship |
| Prentice | Manning | Joseph Montgomery & Della Sewell-Montgomery Scholarship |
| Bethany | Jimenez | Kati Shackelford Memorial Scholarship |
| Athena | Dunn | KVTI Scholarship |
| Dejanae | Weickum | KVTI Scholarship |
| Nikki | Singh | KVTI Scholarship |
| Sokha | Cisco | KVTI Scholarship |
| Taylor | French | KVTI Scholarship |
| Sarah | Hall | Lakeview Light & Power Scholarship |
| Todd | Ritchie | Lakeview Light & Power Scholarship |
| Heather | Lindboe | Lakewood Chamber of Commerce Scholarship |
| Han | Le | Lakewood Chamber of Commerce Scholarship/TFL |
| Alexander | Merk | Lakewood Rotary Culinary Arts Scholarship |
| Shawntee | Cotright | Lakewood Rotary Culinary Arts Scholarship |
| Randi | Hiles | Lakewood Rotary/Lakewood Knights Scholarship |
| Holly | Vasquez | Lakewood Rotary/Partners in Lakewood Rotary Scholarship |
| Ronel | Jones | Lakewood Rotary/Partners in Lakewood Rotary Scholarship |
| Mindy | Mahler | Linda & Ronald Schoonmaker Scholarship |
| Nancy | Rosas | Lovina Goranson Memorial |
| Leah | Brown | McGavick – Dr. Sharon McGavick Scholarship |
| Mikayla | Jennings | McGavick – Dr. Sharon McGavick Scholarship |
| Prentice | Manning | McGavick – Dr. Sharon McGavick Scholarship |
| Kimberly | Raden | McManus/McGavick Scholarship |
| Jeffery | Brock | Mopars Scholarship |
| Bryant | Buttars | Pacific Northwest Aerospace Alliance (PNAA) Scholarship |
| Christopher | Deloma | Pacific Northwest Aerospace Alliance (PNAA) Scholarship |
| Oleksiy | Zagorulko | Pacific Northwest Aerospace Alliance (PNAA) Scholarship |
| Jasmin | Pae | Pauline Burton Memorial Scholarship |
| Jessica | Salazar | Pauline Burton Memorial Scholarship |
| Kaelin | Rockenstein | Rainier Pacific Bank Scholarship |
| Han | Le | Sharpe – Avon & Cecil Sharpe Memorial |
| Monica | Stevenson | Sharpe – Avon & Cecil Sharpe Memorial |
| Howard | Ross | Sonntag Family – Dick and Jack Sonntag Memorial Scholarship |
| Chelsea | King | South Tacoma Rotary Scholarship |
| Jenna | Berglund | Student Success WA/USA Scholarship |
| Michael | Keiser | Student Success WA/USA Scholarship |
| Dejanae | Weickum | T'wina Nobles Young Professionals Scholarship |
| Glenevea | Paul-Penny | T'wina Nobles Young Professionals Scholarship |
| Matthew | Younker | US West Scholarship |
| Maureen | Murugi | US West Scholarship |
| Michelle | Thorin | US West Scholarship |
| Taylor | French | US West Scholarship |
| Dakota | Blumenshine | Washington Restaurant Association Scholarship |
| Ashlyn | Doyle | Winsley Annual Scholarship |